Märke
:
Det allmänna varumärket av en tillverkare genom vilken konsumenten känner till företaget. En tillverkare kan ha flera varumärken. Vissa tillverkare licensierar sina varumärken till andra producenter.
APC
Product name
:
Product name is a brand's identification of a product, often a model name, but not totally unique as it can include some product variants. Product name is a key part of the Icecat product title on a product data-sheet.
PTEL2
Produktkod
:
Varumärkets unika identifierare för en produkt. Flera produktkoder kan mappas till en modersproduktkod om specifikationerna är identiska. Vi tar bort felaktiga koder eller ibland logistiska varianter.
PTEL2
EAN/UPC kod
:
Europeisk Artikelnummer (EAN) och Universal Product Code (UPC) är bättre känd som streckkoden på en produkts förpackning för att identifiera en produkt i en butik eller logistisk process. En produkt kan ha flera streckkoder beroende på logistiska variationer såsom förpackning eller land.
0731304000433
Kategori
:
Device which improves the quality of power that is delivered to electric load equipment.
överspänningsskydd
Data-ark kvalitet:
skapas/standardiseras av Icecat
Kvaliteten på data-bladen kan vara på flera nivåer :
bara logistiska data importeras:
Vi har bara grundläggande data som importeras från en leverantör, ett data-ark har ännu inte skapats av en redaktör.
skapad av APC:
ett data-ark importeras från en officiell källa från en tillverkare. Men data-arket är ännu inte standardiserats av en Icecat redaktör.
skapas/standardiseras av Icecat:
data-arket skapas eller standardiseras av en Icecat redaktör.
På marknaden sedan:
15 Jul 2005
Tillfället då Icecat märkte för första gången att denna produkt ingick i prislistan för en kanalpartner
Info uppdaterad:
06 Feb 2017 11:05:04
Datumet för den senaste ändringen av data-arket i Icecat system

Produktvisningar:
83386
Den här statistiken är baserad på 66906 med e-handel webbplatser (eshops, distributörer, jämförelse webbplatser, e-handel ASP, inköp system, etc) dagligen ladda ner denna Icecat data-blad sedan 15-07-05 Endast sponsrade varumärken ingår i den kostnadsfria Open Icecat distributionen av innehåll som används av 65165 gratis Open Icecat användare.
Leaflet(1.1MB)
Here, we only show product PDFs of sponsoring brands that joined Open Icecat. As Full Icecat channel partner login to see all product data or request a Full Icecat subscription.
Garanti: 10 years repair or replace
Long product name APC PTEL2 line conditioner
:
The short editorial description of APC PTEL2 line conditioner
RJ-45, 68g, 1 ns
Short summary description APC PTEL2 line conditioner
:
This short summary of the APC PTEL2 line conditioner data-sheet is auto-generated and uses the product title and the first six key specs.
APC PTEL2
Long summary description APC PTEL2 line conditioner
:
This is an auto-generated long summary of APC PTEL2 line conditioner based on the first three specs of the first five spec groups.
APC PTEL2
Login or signup for Full Icecat
to access all product specs
Here, we only show product images of sponsoring brands that joined Open Icecat as product images can be subject to copyrights. Icecat can be of assistance in securing the necessary permissions or implementing a brand's Digital Rights Management policies. Login to view all product specs or request a Full Icecat subscription to download product specs.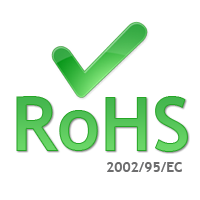 The electrical or electronic product contains little or no Hazardous Substances (RoHS). Any RoHS compliant product is tested for the presence of Lead (Pb), Cadmium (Cd), Mercury (Hg), Hexavalent chromium (Hex-Cr), Polybrominated biphenyls (PBB), and Polybrominated diphenyl ethers (PBDE). PBB and PBDE are flame retardants used in several plastics. For Cadmium and Hexavalent chromium, there must be less than 0.01% of the substance by weight. For Lead, PBB, and PBDE, there must be no more than 0.1% of the material. Any RoHS compliant component must have 100 ppm or less of mercury and the mercury must not have been intentionally added to the component.
This is a demo of a seamless insert of an Icecat LIVE product data-sheet in your website. Imagine that this responsive data-sheet is included in the product page of your webshop.
How to integrate Icecat LIVE JavaScript.